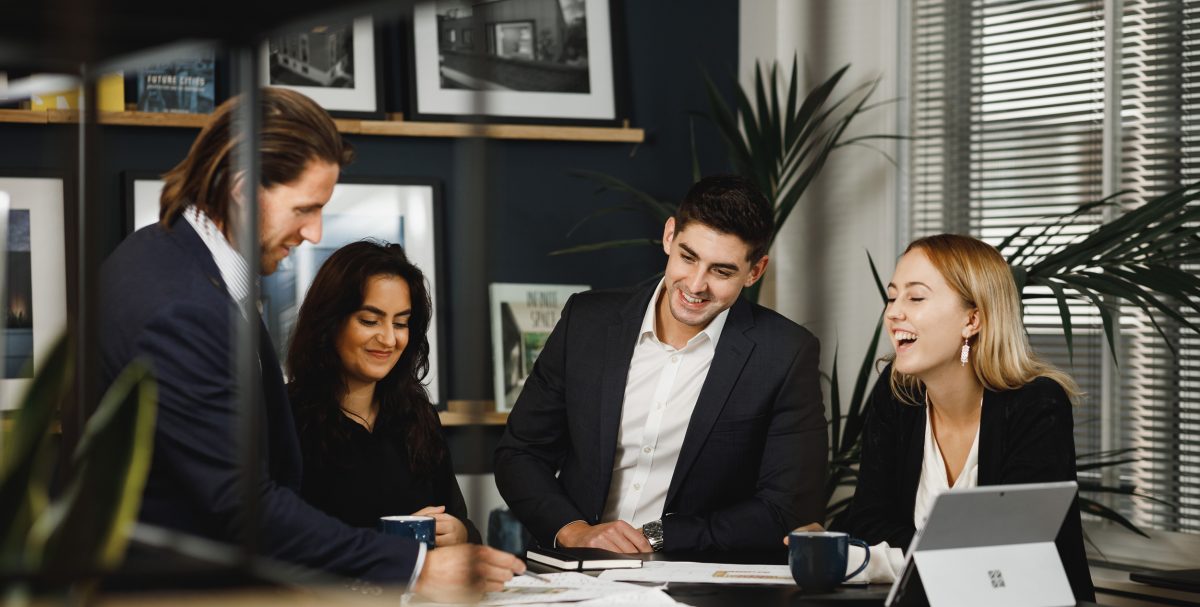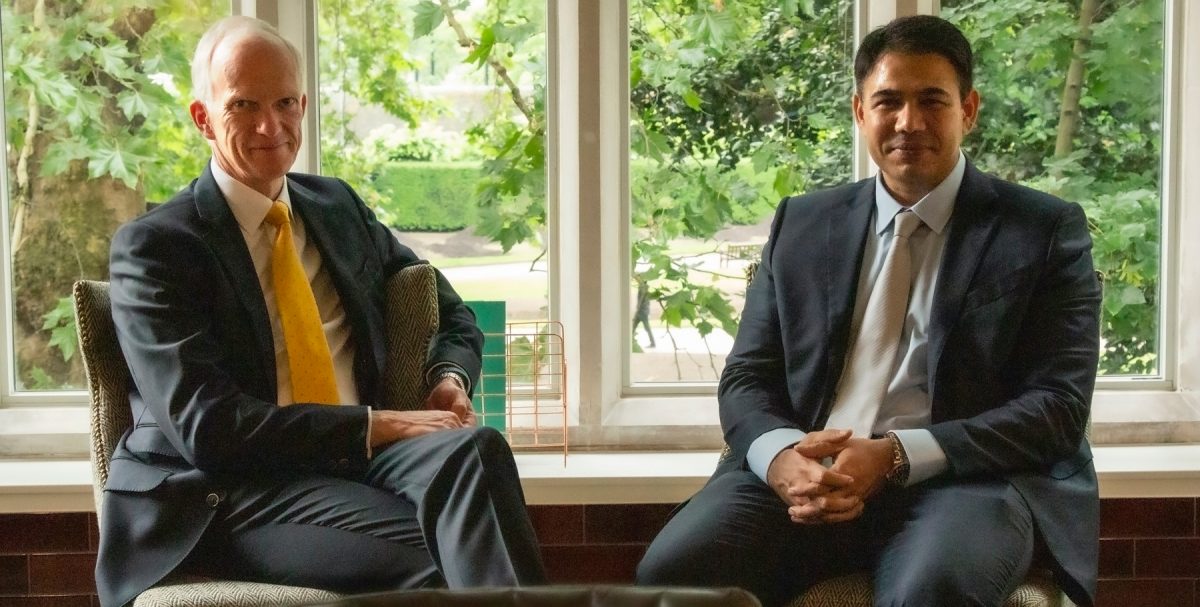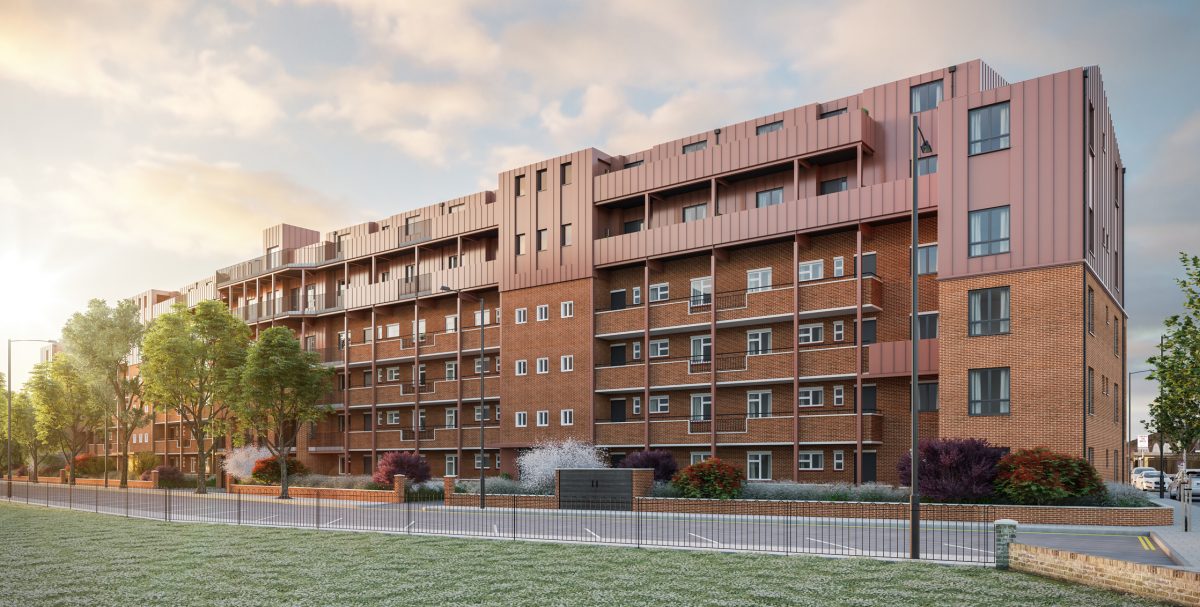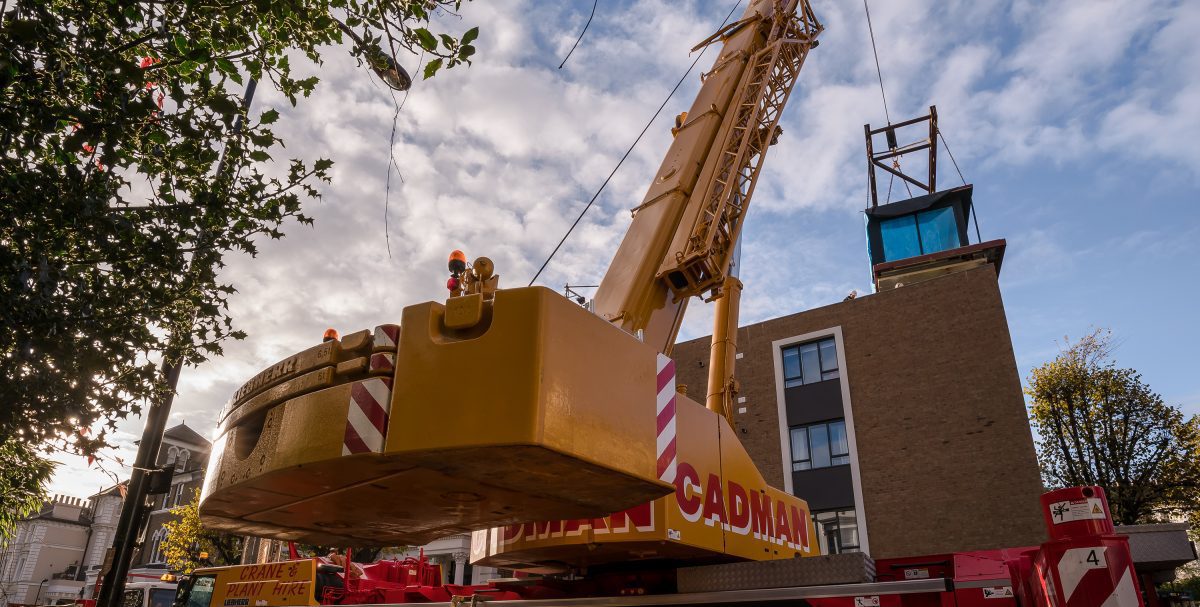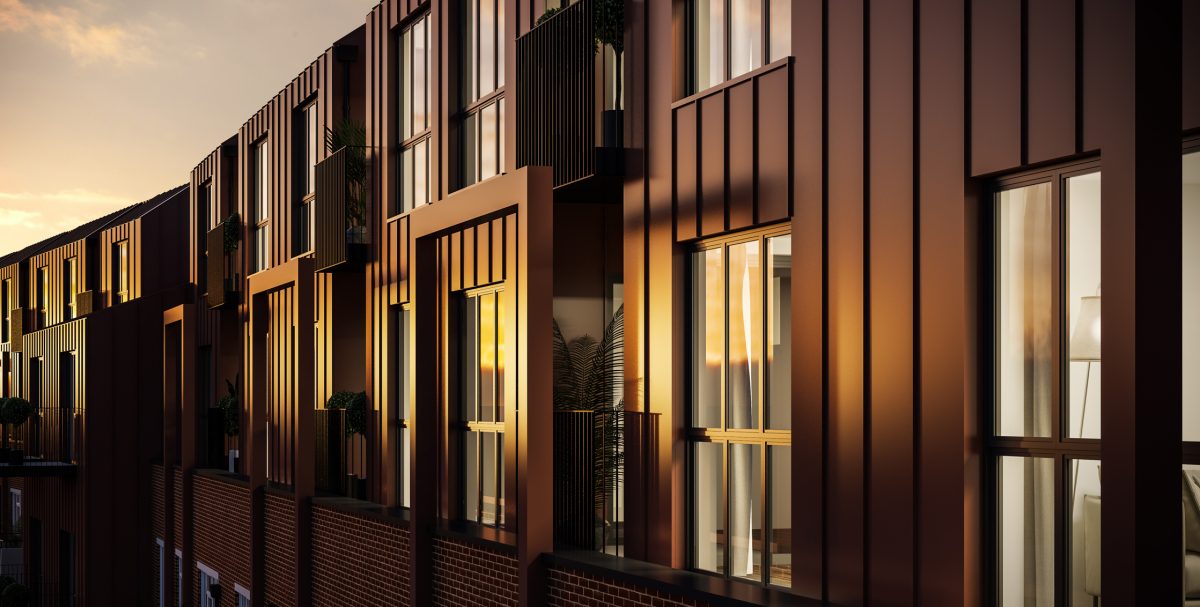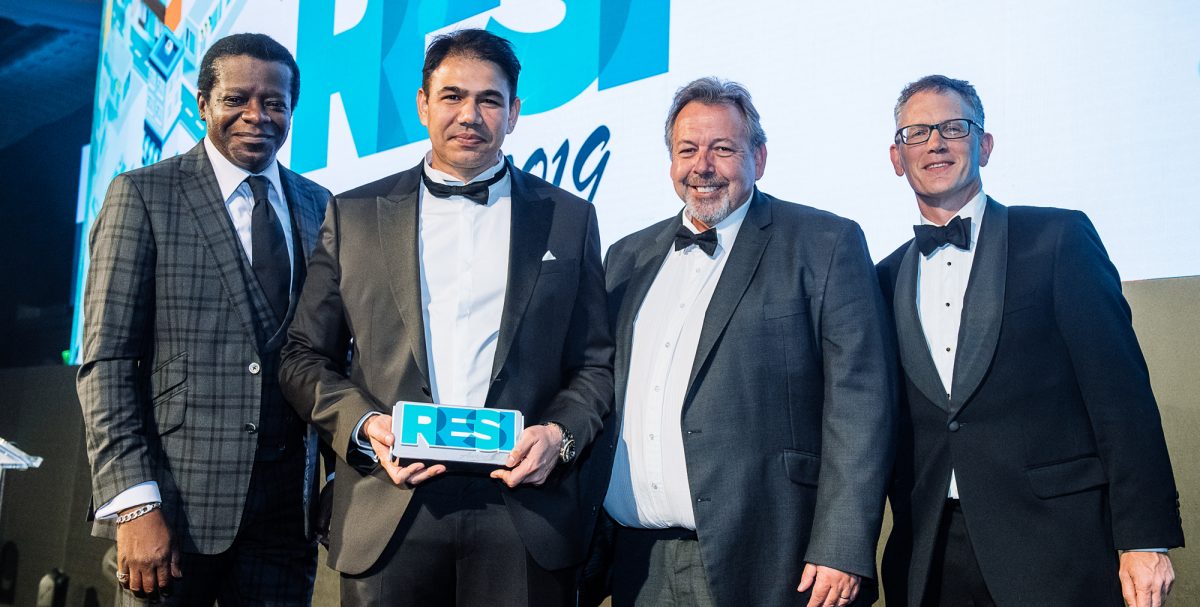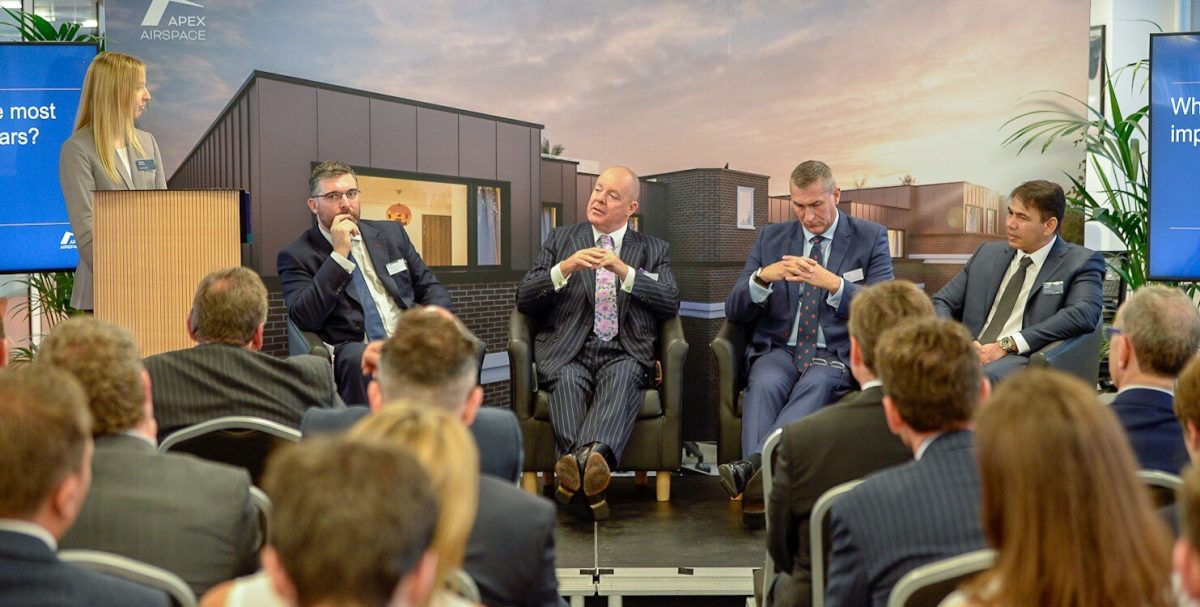 ---
In 2019 we saw exponential growth of our staff, a move into a new office, £22m in funding, alongside progress with several new schemes across London.
2019 was a fantastic year for our team, setting us up with a strong pipeline to deliver a number of high-quality future airspace homes. We have summed up our key highlights of the year and hope to replicate and enhance our progress for 2020.
Pioneering funding partnerships
To pursue business growth plans and build more airspace homes across London, in 2019 we secured over £22m in funding, to back our market vision with £4m of investment, including:
The funding from Homes England and the Mayor of London demonstrates market confidence in the concept of airspace development, our team and our business model. It is the first time either have invested funds with an airspace developer.
A growing pipeline of development sites
2019 saw construction begin on Marion Court in Tooting Broadway, where four penthouse apartments ranging from 721 sq ft to 861 sq ft, will be craned into place above the existing 1930s housing block. The properties will be available on Help to Buy in 2020, bringing much needed new homes to the area for first time buyers.
In December, we had a scheme in Bermondsey recommended for planning approval in partnership with Lambeth & Southwark Housing Association (LSHA), which will almost double the density of the existing site footprint from 32 flats to 62 flats and provide a new 100% affordable scheme in London's Zone 2.
Our Bermondsey project will include a double storey rooftop extension and will provide a range of one and two bed apartments with outdoor amenity space. All residents will benefit from a new landscaped forecourt, lift, stairwells and communal entrance and the new scheme will allow LSHA to provide new homes for the community, including the housing of the 'hidden homeless' currently residing in the existing buildings.
The new schemes are just some of many that we are working on, with several new schemes to be announced with freeholders, housing associations and exemplifying how the concept of airspace development can imaginatively tackle the housing crisis and create sustainable communities.
Modular construction and design
In 2019 we were encouraged to see so much positive uptake of modern methods of construction (MMC) and were delighted to see Mark Farmer, author of the acclaimed Modernise or Die report, appointed as the government's champion for MMC in November. As a developer choosing to implement MMC for its wide-ranging benefits, in 2019 we further pushed all we can to help ministers rethink construction methods and encourage industry innovation. We gave insight to how MMC and an airspace PDR will help 2020 housing delivery in a recent blog post.
Our commitment to modular construction ensures we can effectively deliver high quality homes whilst mitigating the impact for existing residents. Up to 90% of our construction process is completed off-site in a factory before it is craned onto rooftops, which reduces site-specific delays, minimises the disruption to existing residents and reduces total onsite construction by 60%.
Airspace developments can only be successful if they fit in with the rest of the building and the area. Detailed design and the structure of our business model ensures the existing building reflects the changes above, in terms of both the architectural design, the public realm and improving or providing new amenities. Additions we make may include lifts, entrances and external landscaping, which provide all residents with something to benefit from, as well as bringing the building up to modern health and safety design standards. Alongside this, our model adds significant capital value to the overall buildings we work with.
Our homes boast strong green credentials with previous studies citing improved energy efficiency for the entire building of up to 40%. We have seen first-hand the positive impact of our developments, where in 2019 a resident in our South Hampstead development cited how post airspace development, the residents have seen a reduction of 50-60% in energy bills for all existing residents. 
Reshaping planning policy
We are proud to demonstrate how developers can change their approach to tackle the housing crisis without compromising on design, speed or quality of construction.
We have succeeded in influencing national policy and promoting new planning freedoms. In 2018, we began work to have the concept of airspace development formally adopted in the National Planning Policy Framework, which has ultimately led to a spike in investment in 2019 in airspace development as the government, local authorities and housing associations reviewing ways to make better use of unused airspace.
Over this period, we worked closely with the government to bring forward an airspace permitted development right (PDR), presented by Housing Secretary Robert Jenrick at the Conservative Party Conference in September. We compiled a blueprint for how an airspace PDR could best work in practice, built on three distinct pillars, our blueprint comprises a requirement for affordable housing, adherence to planning fees and a strict design guide to ensure developments fit into the local vernacular. This will create good quality homes that people will want to live in, creating a sustainable form of PDR for airspace developments.
Our media coverage 
In 2019 we received just under eighty individual features in the media across trade, national and international publications, documenting our extensive expansion over the year.
City AM, Evening Standard and The Times all took interest in airspace development in 2019, with each having written features citing how Apex are shifting the norm to help alleviate our housing crisis with the innovative concept of airspace development across our cities.
A key international media highlight was a feature in the Singaporean Channel NewsAsia series titled Land Unlimited, where our CEO Arshad presented the case for airspace development as a solution to land scarcity in London. The series explores how land-scarce cities overcome the issues surrounding limited land availability, showcasing how Tokyo, Hong Kong, London and Helsinki have all implemented innovative solutions.
With a strong representation over the year across trade publications, a particular highlight was a place on the front page, alongside a double page spread, in Property Week. Our issue focused on the rise of airspace development in the UK, highlighting how we are paving the way to help alleviate the housing crisis with a currently untapped asset.
Alongside our Property Week feature, we were pleased to receive number of features on airspace development in trade publications. The coverage emphasised how airspace development can benefit registered social providers, and key publications included 24housing, Inside Housing, and Social Housing.
The variety of media attention on airspace development amplifies the widespread interest in Apex and in airspace for both private and affordable market tenures.
Our awards
We were delighted to be recognised for numerous accolades in 2019 across some of the most prestigious awards ceremonies. This included short listings at Evening Standard Business Awards for 'SME and Start-Up of the Year', 'Innovator of the Year' at EG Awards and 'Best Small Developer' at RESI Awards. We were delighted to be awarded the 'Newcomer of the Year' award at the RESI citing a truly "disruptive solution" to the housing shortage that is both "innovative and different".
Our growing team
In 2019 our team grew by 140%, bringing on board 14 new hires to the company. We have bolstered our senior team with a number of new department leads, including New Business Director Simon Bridgen, Senior Planning Manager Bissan Zamzam from Berkeley Homes, Senior Marketing Manager Mark Kolcular from Fruition Properties, and Finance Director Andrew Powell from Morgan Sindall Group.
In line with our growing pipeline of sites, we have reinforced our construction team with Jonathan Poole, former Operations Director at Mace, joining as Construction Director, who takes responsibility for all of our modular construction projects, overseeing the budgets and ensuring timely delivery. Joining him, Ricardo Simoes was brought in as Senior Project Manager to assist Jonathan and his team.
We have boosted our graduate and entry-level team, with multiple graduate hires over the year across new business, construction, marketing, and research from some of the UK's most prestigious universities including Cambridge, UCL and LSE.
Event participation and public speaking
Placing ourselves at the forefront of innovation in airspace development, we led and took part in a number of panel discussions, roundtables, and presentations throughout the year.
Particular highlights include a roundtable discussion with Development Finance Today, where we proposed how the Apex model can effectively shape the current property landscape. Shortly following this, we hosted an office opening event, opened by Mike Wiltshire, Director of Strategy, Markets and Research at Homes England, with an expert discussion on the promise of airspace development for a variety of markets.
Our CEO Arshad Bhatti and New Business Director Simon Bridgen spoke on a number of panel discussions, including a panel on positive disruption at RESI 2019 and a panel on delivering new housing on public land at the Capital West London Growth Summit.
A key highlight of the year was working alongside the GLA to host an event at City Hall, on the back of our funding announcing with the Mayor of London. James Murray, Deputy Mayor for Housing and residential Development, hosted a keynote debate to an audience of leaders and deputy leaders from various London councils.
We are looking forward to the future of our company and to oversee sector-wide progress for airspace development and MMC. 2020 will bring new challenges and new opportunities and we are extremely excited for the opportunity for future progress.