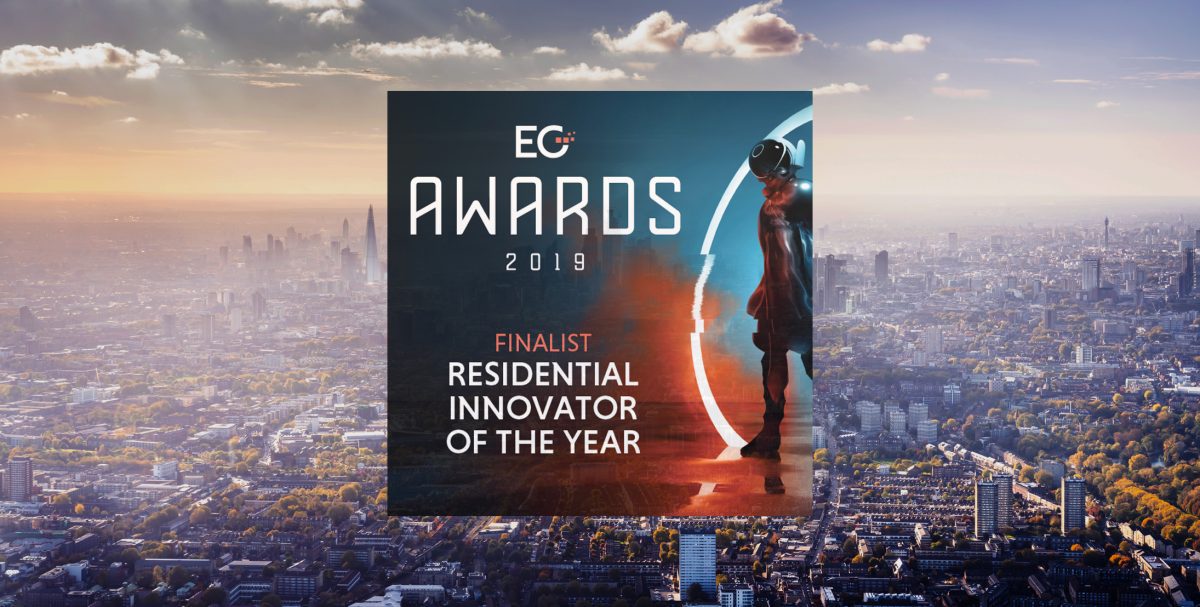 ---
We are delighted to have been shortlisted in the 'Residential Innovator of the Year' category at the EG Awards 2019.
Acting as one of the property industry's most prestigious awards ceremonies, the accolade identifies those driving innovation within the built environment sector, which, as pioneers of airspace development, we are pleased to be recognised for.
The businesses nominated in this category are known for being ahead of the curve, and by banging the drum of this new asset class as a viable option to help alleviate the housing crisis, we have helped shape policy at national level – ensuring airspace development is formally adopted in the National Planning Policy Framework.
Fresh from of our recent win at the RESI Awards last month, and our recent shortlisting at the ES Business Awards, we have also secured financing from the Business Growth Fund, Homes England and the Mayor of London, totalling almost £30m. We have continued to scale our team and delivery platform, partnering with organisations from both the private and public sectors to build new and affordable housing across the capital.
As our Chief Executive Officer, Arshad Bhatti says:
"We are delighted to have been shortlisted at this year's EG Awards, highlighting the changing attitudes towards this new asset class and our work within the industry.
"Innovative solutions like airspace development are pivotal in addressing the chronic shortage of homes in the UK. Our pioneering model could deliver thousands of homes without encroaching on the greenbelt whilst also improving the use of existing assets and infrastructure to develop sustainable communities."
The awards ceremony is due to take place later in the year at the Grosvenor House Hotel, Park Lane on 22nd October 2019.