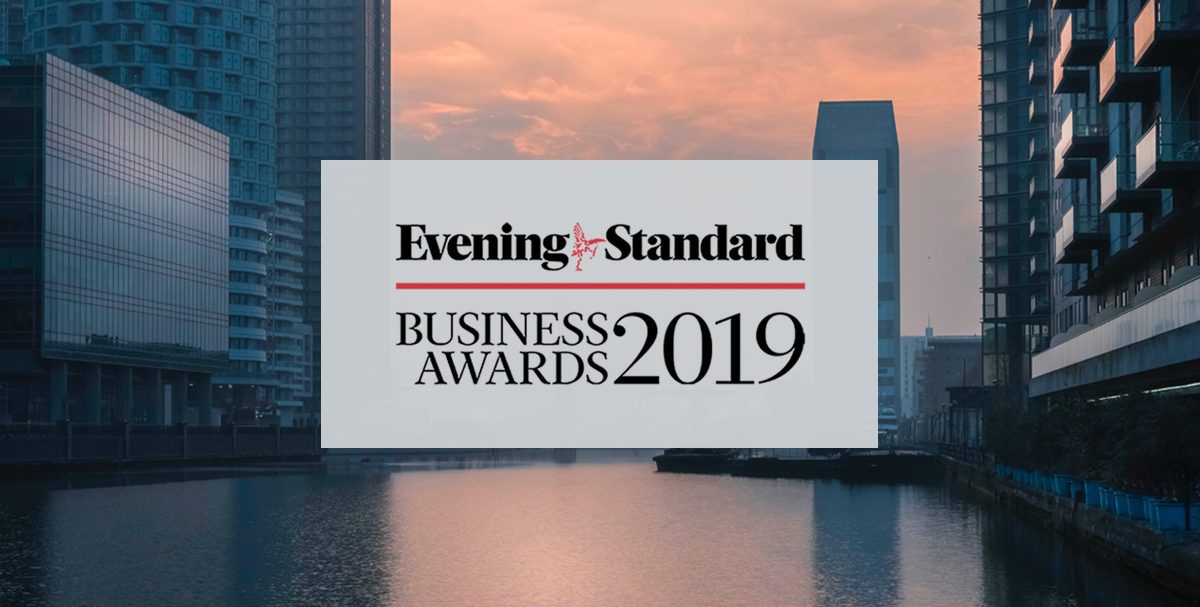 ---
We are delighted to have been shortlisted for 'SME and Start-Up of the Year' at the Evening Standard Business Awards 2019.
Hosted by Evening Standard editor George Osborne, the prestigious Business Awards celebrate the forefront of London's business people and the capitals top performing companies.
As the only property developer to be shortlisted as finalists across any category, this further cements the unique role we play in the development sector, in particular as market leaders in airspace development.
Now in its fourth year, the Evening Standard's expert panel of judges from the editorial business team and a selection of London's most acclaimed business leaders, recognised that we are transforming our industry, innovating and ensuring commitment out of the ordinary.
During the last 12 months, we secured financing from one of the UK's most reputable equity investors, the Business Growth Fund (BGF). BGF invested £6.25m into us after spotting the potential to scale our delivery platform. This was followed by a revolving project finance facility from Homes England (£9m) and a development loan from the Mayor of London (£10m). We're now putting this money to good use, partnering with organisations from both the private and public sectors to build affordable housing across the capital, with 125 new homes in our immediate pipeline and discussions on the potential for an additional 675 new homes.
We are thrilled to make the shortlist of just six SME and Start-Up companies across the entirety of London's businesses and look forward to the awards ceremony which will take place on 28 June 2019 at The Landmark London. The full list of those shortlisted can be found here.
CEO, Arshad Bhatti comments:
"Singled out for helping to tackle the housing crisis by building on London's rooftops, this is further testament to our unique offering. We've worked tirelessly for the past three years to proof the concept of airspace development by utilising advanced modular construction, and this shortlisting is the latest evidence that through innovation others are starting to feel the same"