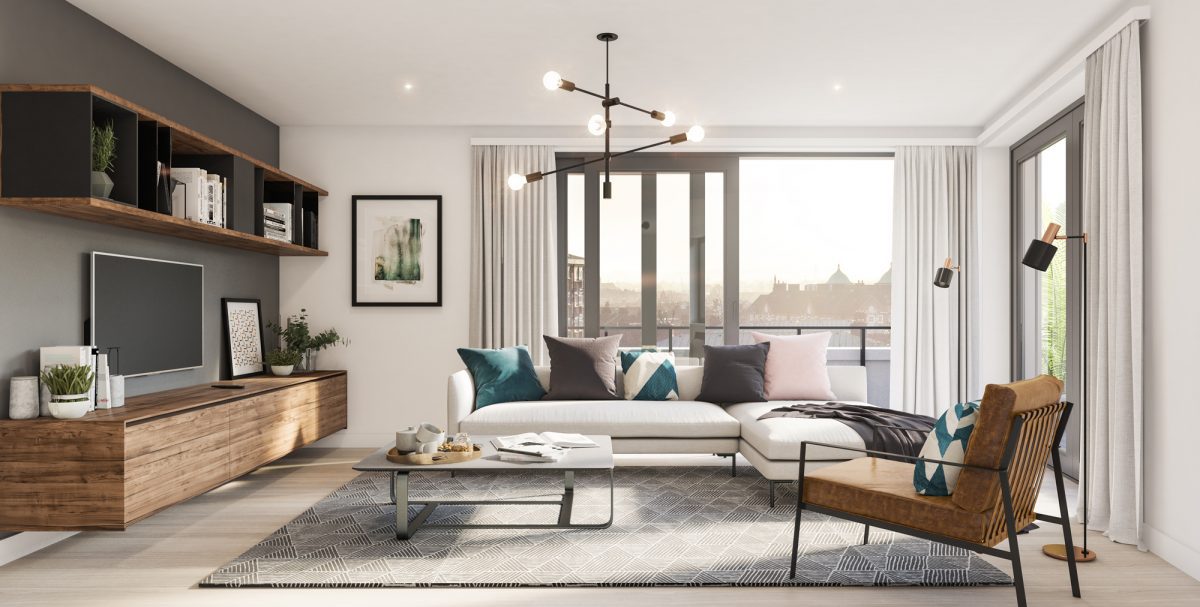 ---
We map out our PDR blueprint following Robert Jenrick's promised reforms on planning laws to expand permitted development rights.
During the Conservative Party Conference, Secretary of State for MHCLG, Robert Jenrick, promised reforms on planning laws to expand permitted development rights (PDRs)– to enable owners of residential blocks to add up to two storeys to their buildings. We have been advocating the introduction of airspace PDR for a long time. We want a system of PDR which supports high quality development, the needs of  local communities for affordable housing and supports the important role of local authority planning teams. Our blog outlines how airspace PDR could be delivered  to ensure that the quality of these airspace homes is best-in-class.
PDRs essentially allow certain building and development works to be carried out without the need for the normal planning process. Access to PDRs are derived from general planning permission granted by Parliament, as opposed to your local planning authority. New types of permitted development have been introduced to make it easier for people to extend their homes or create new homes in existing buildings such as offices, shops and warehouses. The most widely utilised of these is the change from office to residential.
PDR – a race to the bottom
There has been strong opposition to the implementation of PDRs in the past, mainly because they have not been implemented entirely responsibly. Even at this year's RESI Convention which we participated in, industry experts agreed that, despite the flexibility, the lack of control across PDRs had resulted in unintended consequences such as  the avoidance of paying planning fees, the creation of inhabitable spaces smaller than the national minimum space standard and little to no provision of affordable housing.
The future airspace PDR
At Apex, we have been flying the flag for airspace to be a future PDR. However, we believe our three-pillar system is the only way to ensure that the application of PDRs to airspace development can avoid these pitfalls, ensuring the quality of these airspace homes is best-in-class.
There should be a requirement for affordable housing to be built into any airspace development that goes through under PDR. This will stop them being used to build penthouses out of reach of ordinary people.
Planning fees should still be paid for airspace developments built under PDR. Planning departments are already chronically under-funded, and PDRs shouldn't exacerbate this issue.
Any airspace development delivered under PDR should follow a strict design guide, to ensure they fit into the local vernacular. This will create good quality homes that people will want to live in, avoiding the current issues of homes delivered via PDRs not meeting national standards.
Our research has shown that there is the potential to build 180,000 airspace homes in the capital, which would go a long way in meeting its housing needs. If airspace PDRs are applied sensibly and according to our suggested principles, reducing London's housing shortage would become a reality.
In order to speed up delivery and fully realise affordable airspace ambitions, there is no doubt the next step is for a responsible and carefully considered airspace PDR to be brought forward by the government.
Our CEO Arshad Bhatti, recently spoke at the London Assembly on PDRs, where the discussion focussed on the impact PDRs have on the quality and affordability of housing and office space in the capital. He was part of the first panel that met the planning committee.
Arshad Bhatti, Chief Executive of Apex Airspace, commented:
"This week's panel was crucial in communicating our intentions for the right kind of PDR for airspace. We are genuinely committed to delivering good quality private and affordable housing, and shaping an airspace PDR blueprint for this has been our goal from day one. Today's discussions were effective in helping to understand how we can overcome the mistakes of the past and ensure PDRs faster track approval system is utilised effectively in a bid to deliver more housing for the capital at speed."