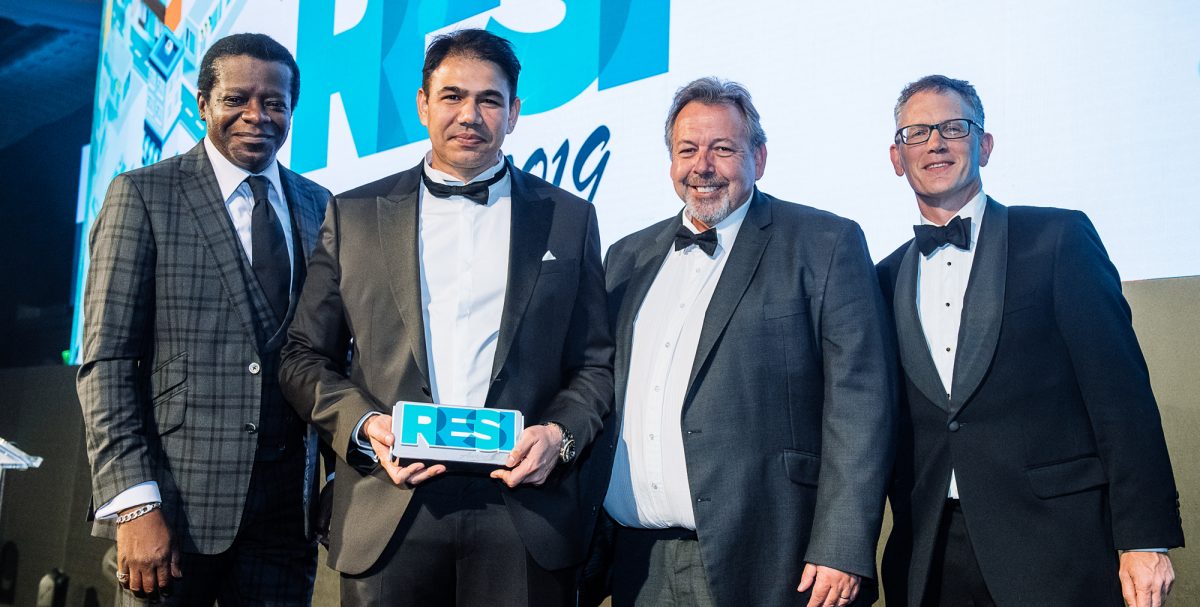 ---
We are delighted to have been crowned 'Newcomer of the Year' at the prestigious RESI Awards 2019.
Hosted at Grosvenor House on Park Lane in an elaborate ceremony, The RESI Awards 2019 featured a plethora of the biggest names in the property industry.
As pioneers in airspace development, the award recognises the significant strides we have made as a company in the last year. We were also shortlisted as finalists in the 'Small Developer of the Year' category which further backs the progress we are making as a fast-growth company.
The judges thought that our approach to development was a truly "disruptive solution" to the housing shortage and praised the company not just for being "innovative and different" but also for our advocacy work in highlighting the amount of unused space that can be better deployed. "What Apex is doing is very important", said the judges. "This will have a genuine impact on the sector."
Having secured financing from the Business Growth Fund, Homes England and the Greater London Authority, we have continued to scale our delivery platform, partnering with organisations from both the private and public sectors to build new and affordable housing across the capital.
By banging the drum of airspace development as a viable option to alleviating the housing crisis, we have helped shape policy at national level – ensuring airspace development is formally adopted in the National Planning Policy Framework.
As our CEO and Founder, Arshad Bhatti says: "We've long been advocates for airspace development and our victory at the RESI Awards is testament to changing attitudes towards this new asset class.
"We are challenging the housebuilding status quo through a viable model that creates high-quality new homes at speed and helps to build sustainable communities."