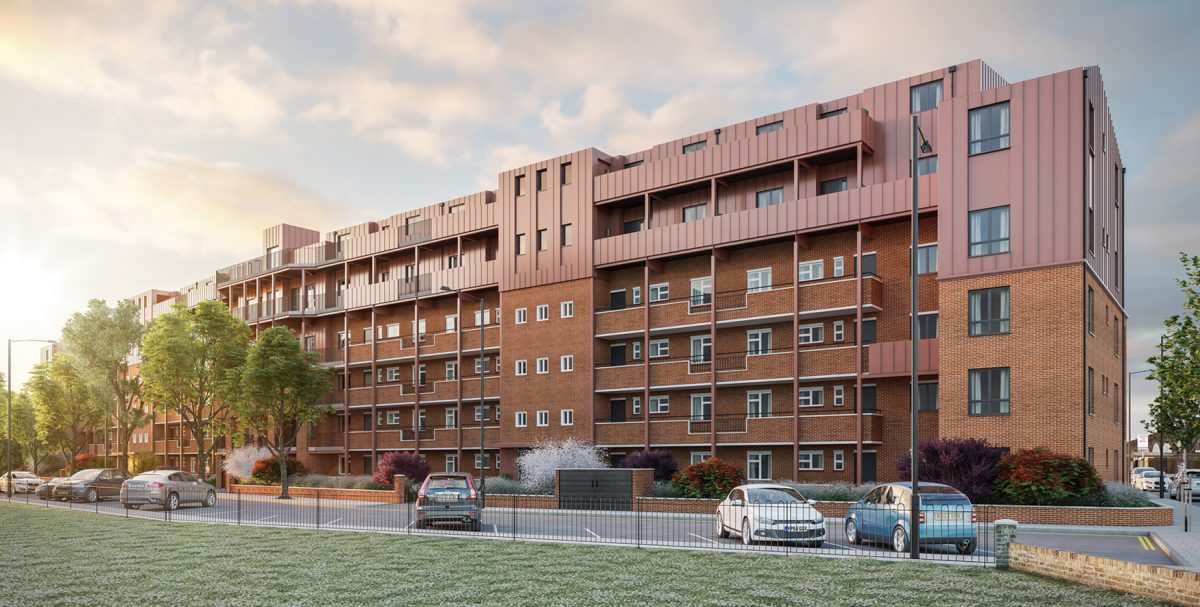 ---
London's smaller housing associations shouldn't ignore the benefits of airspace development to increase their new homes supply.
We believe that airspace development is an important and innovative solution for all housing associations looking to expand their affordable housing stock. This development niche taps into the unused rooftop space above their existing properties, helping to generate new homes without the need for more land or full-scale demolition, while minimising disruption to existing residents.
With the space above London's public sector buildings cited to be worth a potential £20bn, rooftop development could provide an estimated 60,000 new homes, double the capital's existing housing requirements, while helping offset the estimated £1bn annual cost of placing those in need into temporary accommodation.
Financially, smaller housing associations are under the burden of generating new homes in a complicated market, while having to maintain and improve their existing properties. Airspace development is a credible solution for these organisations to maximise their assets, yet smaller associations often cannot self-fund effectively and lack the necessary expertise to deliver these complex and challenging projects.
Often, this means that smaller housing associations cannot commit to airspace development on their own and need to partner with a specialist developer. At Apex, we manage the entire development process from concept to completion, utilising our funding facility with the GLA to help increase affordable housing across the city.
Airspace development can also save substantial costs on roof upgrades and maintenance programmes and help to fund much needed refurbishment of communal areas and building facilities. This can include, but is not limited to, the installation or improvement of communal lifts, new cycle storage facilities, upgrades to the external façade, new refuse and recycling facilities, external landscaping, or the installation of a new entrance. The maintenance costs of these buildings can be vast for smaller housing associations yet developing the airspace can help fund much-needed improvements, while also increasing the new homes supply.
We've seen first-hand the financial burden of maintenance and redevelopment at our airspace scheme in Bermondsey (pictured above), where we are working alongside Lambeth and Southwark Housing Association (LSHA) to develop the airspace above two existing buildings. The site, which is currently in planning, proposes a double-storey extension to both roofs, alongside the installation of a new central core which will join the buildings together and include a new entrance and lift. The existing residents and local community will benefit from a wide range of improvements to the internal and external communal areas, while the supply of new homes will enable LSHA to house some of the 'hidden homeless' currently living in the buildings, with generations of the same family currently in single apartments.
Mark Jackson, Chief Executive of LSHA said:
"Our asset management strategy identified that the lifespan of the roof at Antony and Roderick House was due to expire in the next few years, so we needed some fairly major work. We don't have huge land banks or vast reserves of money, so working in partnership with Apex enables us to mitigate some of the risk of taking on a big project like this."
To manage and overcome the range of complex issues associated with airspace development, it's crucial that smaller housing associations commission a specialist in airspace development to manage the entire development process, from funding and technical design, to planning submission, construction and final delivery.
Jackson continues:
"There are around 300 small housing associations operating across London, many of whom have the potential to embrace airspace development. We hope that this becomes a leading example for other small housing associations when they see what we've been able to achieve."
We look forward to communicating further news on our partnership with LSHA and building new relationships with others with whom we are in advanced discussions.
If you are interested in finding out more about your airspace potential contact us via acquisition@apexairspace.co.uk