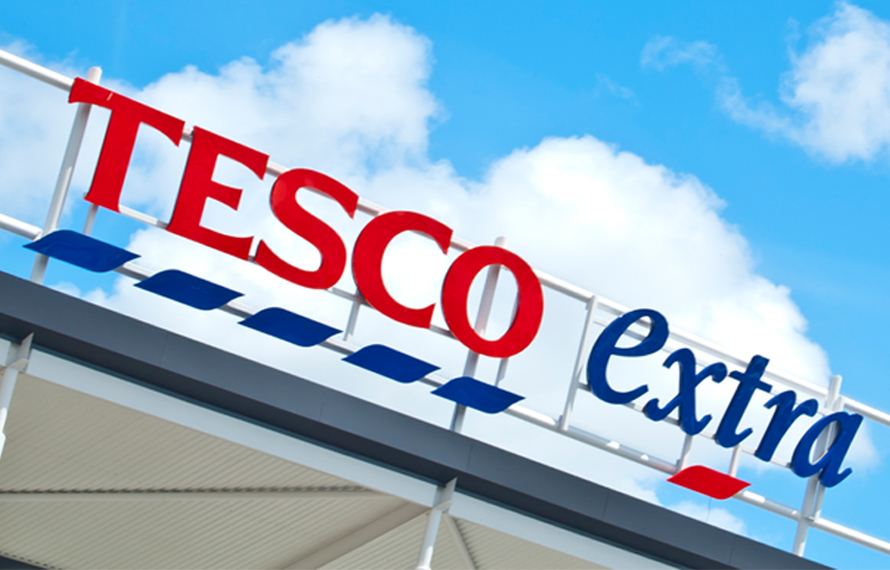 ---
Article in The Telegraph 21st November 2016
Tesco is planning to turn some of its largest urban supermarkets into mini-Tesco villages containing hundreds of homes as it looks for new ways to raise cash to fund a giant turnaround.
As part of a radical strategy devised by chief executive Dave Lewis, Britain's largest supermarket chain is working on a bold plan to overhaul its vast store estate, which analysts say could raise £1.5bn.
A scheme with property developers to build hundreds of flats on top of its superstores and sprawling store car parks is central to the proposals.
According to Alan Stewart, Tesco's chief financial officer, the sale of Tesco's so-called "air rights" could generate around £400m. The plans have added appeal because they could provide a solution to Britain's housing crisis. A further £1bn-plus is expected to be raised from offloading land and excess space in its stores.
Chief executive Dave Lewis came up with the radical scheme CREDIT: REUTERS/TOBY MELVILLE
After Tesco's wage bill, its stores are the highest source of costs, thanks to rising rents and business rates.
The Sunday Telegraph has learnt that Tesco and other major supermarkets are in discussions with property developer Apex Airspace about building homes on top of their stores. Tesco has already identified 15 sites, most of which are in London, with another in Oxford.
Air rights, a relatively new concept in property circles, involve selling the rights to build over retained land on a long leasehold basis.
Typically, flats are built on top of existing buildings. Recent developments have involved flats being constructed off-site, then crane-lifted into place on a building.
Mr Stewart admitted planning authorities could delay complex schemes, but stressed that the idea would not involve Tesco investing more cash.
Developments in London could deliver 180,000 new homes worth £54bn, according to consultants at HTA Design. Compared with other cities worldwide, London is relatively low-rise. But that could change as land is scarce.
Val Bagnall of Apex Housing Group said supermarkets were talking about air rights as a way to "sweat their assets".  "It not only shifts the burden of roof maintenance costs on to a developer but could also be a significant income driver.
"There are also plenty of superstore car parks which sit empty when the shop is closed and could be better used.  For Tesco, it could generate huge financial value," Mr Bagnall added.
Modular homes being installed in London CREDIT:  HEATHCLIFF O'MALLEY
Tesco's discussions are a stark contrast from its indulgence in sale and leasebacks under former boss Philip Clarke who agreed £2.7bn worth of deals in an attempt to slash debt.
Mr Stewart ruled out a return to sale and leasebacks, saying Tesco was looking at buying back freeholds, which would help reduce its rent liabilities.
Mr Stewart said that Tesco plans to spend around £23m in the next two years buying back property.
The retailer is also in discussions about selling space to other retailers and restaurants, including McDonald's, which will help drive footfall.
It also plans to deepen its ties with Sir Philip Green's Arcadia brands, including Dorothy Perkins and Burton.
Internationally, the group has tied up with Sports Direct and H&M, which has resulted in a 28pc sales increase.
Analysts at Bernstein expect Tesco could generate around £500m in earnings from subletting space in hypermarkets.
Read the article here