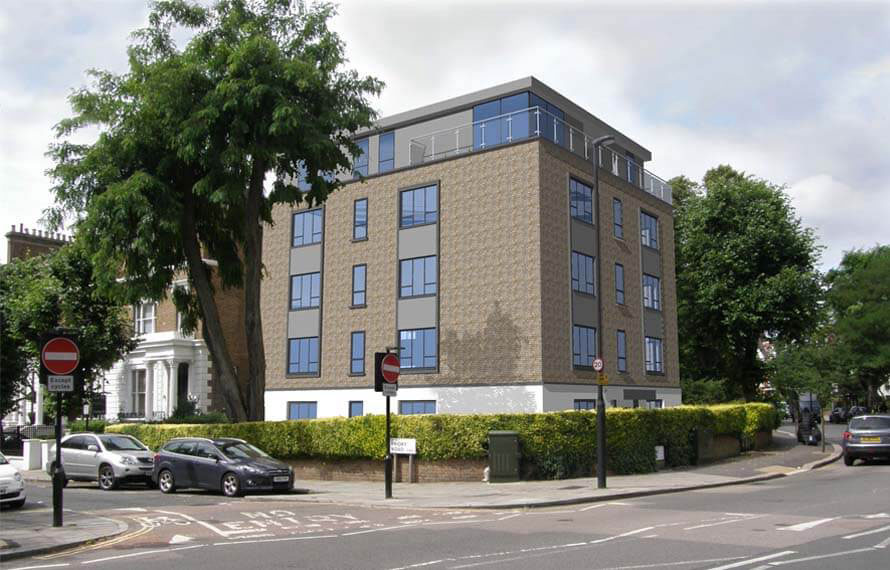 ---
Homes pre-made in a factory are being built faster and cheaper than ever – some even come with roof terraces. Take a tour of the eco-friendly and energy-efficient houses that are anything but uniform.
A home that comes on a truck and is finished in 10 days could be the building method that will solve our housing crisis.
Customised homes that are made in a factory rather than built on-site have become a sophisticated method of building eco-friendly, energy-efficient homes.
Leading property developers are now embracing modular construction to speed up the delivery of new homes — and they are out to prove that they can be as beautiful and desirable as the best traditionally built homes.
Huf houses and many other types of modular building in Europe, Scandinavia, Australia and Japan are praised for their aesthetic quality, where they have been a method of house supply for many years, showing off their modernist credentials and pushing the idea of the ugly, cheap and flimsy identikit prefab homes that proliferated in the UK post-war out of the window.
The onward march of new technology has brought a shift from mass production to mass customisation, allowing factory-built homes to be impressive pieces of cutting-edge architecture —homes that are functional, glamorous and "sustainable".
London's biggest housebuilder Tony Pidgley, boss of Berkeley Homes, has been experimenting with kit homes. "It's a culture change but there's a compelling case for modular," he says.
He has committed 20 per cent of his output to factory-built homes, and plans a bigger amount in future via its own modular housing factory.
The first "Urban Houses" for the company's 5,000-home scheme in Kidbrooke, south-east London, are already rolling off a Midlands production line, creating good-looking town houses with roof gardens.
But to deliver a property of quality and durability and also one that has all the design features today's buyers want involves painstaking preparation, explains divisional managing director of Berkeley Homes Karl Whiteman.
"The detailed design has to be correct at the outset. It's built in a factory to exacting standards and when it leaves the factory, that's it, whereas with traditional building we can make changes or tweak things as part of the process."
The structural frame, walls and parts are made and assembled in a factory and then transported as "pods", or modular units, yet the homes still look traditional.
They can have a brick skin or another type of cladding plus cosmetic architectural details added on-site. But the whole process is quicker and cheaper, being less prone to weather delays and skill shortages, which in theory makes the homes more affordable.
Berkeley says the £800,000 Urban Houses at Kidbrooke are about £400,000 cheaper than similar-size houses up the road in leafy Blackheath.
One obvious question is: when produced in bulk, will the designs just look too predictable and lacking in character? They don't have to, say experts.
Architects as well as developers point to the well tried, deep-rooted, modular building in Europe and across the world where the aesthetic qualities are preserved.
Huf Haus, which produces factory-engineered timber and glass homes, shows that fabulous bespoke houses can be modular design, though this company produces mainly one-off and thus expensive properties. You can view a spectacular Huf Haus show home that was flat-packed in Germany and the design possibilities at the company's Weybridge headquarters. Call 01932 586550.
Urban Splash, a developer that made its name transforming redundant mills and warehouses into hip loft apartments, says it will factory-build up to 80 per cent of its new "hoUSe" design.
This award-winning, three-storey, 1,500sq ft terrace house has great space and light and allows purchasers to customise the floor plan by choosing which floors are for bedrooms and which for the kitchen and living areas — upstairs or downstairs.
Buyers can also opt for certain design finishes, colours for "spine" walls and even fitted furniture items. And because partition walls are non-structural, the floor plan can be altered with occupants' changing needs.
"It's a radical move away from the pattern-book approach of volume builders," says Tom Bloxham, the firm's chairman, who was given an MBE for services to architecture and urban regeneration and is an honorary fellow of the Royal Institute of British Architects.
Clad in man-made fibreboard, the steel-frame houses look distinctly modern rather than pastiche, having simple lines, square bay windows and pitched roofs for extra height. And they cost from £260,000.
"Factory-built homes are not the creaky versions of yesteryear, and they have huge green benefits," says Marc Vlessing, founder of developer Pocket, which builds hundreds of flats for first-time buyers in London.
"Modular minimises disruption for local residents as it requires 60 per cent fewer trucks coming to the site and cuts waste by 90 per cent."
Pocket's no-frills homes, which always cost 20 per cent less than market value, certainly lend themselves to this type of construction. Once on-site, the compact homes are craned into position like Lego blocks, shaving six months off the construction time of a traditional development.
Pocket currently has projects in Streatham, Brixton, Lambeth, Lewisham, Wandsworth, Hackney and Southall, with prices starting at £205,000. Call 020 7291 3683 or visitpocketliving.com
Modular skyscrapers are being built too. Creekside Wharf in Deptford is a 23-storey tower with 249 flats, which developer Essential Living says will be for renters rather than buyers
And research commissioned by Apex, a developer that specialises in building on unused space above existing buildings, says 180,000 modular homes in London could conveniently be created on rooftops.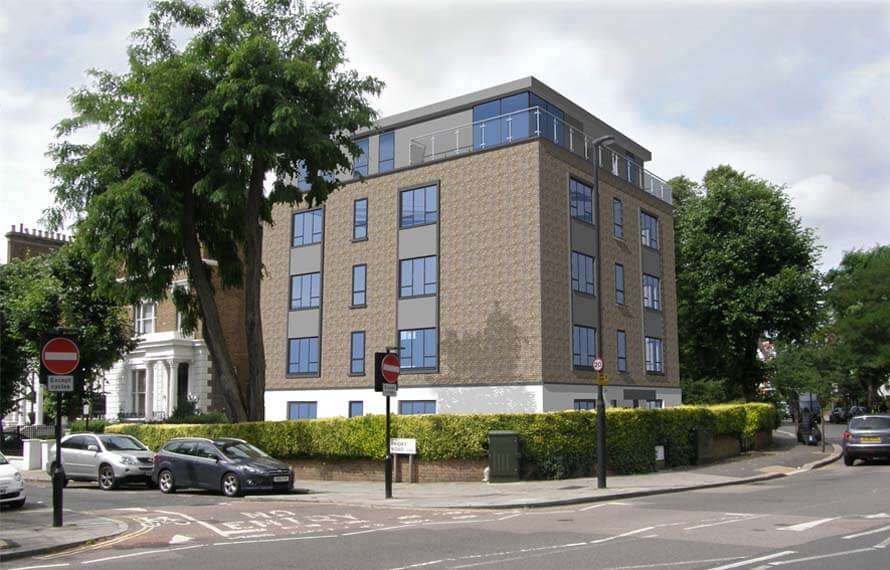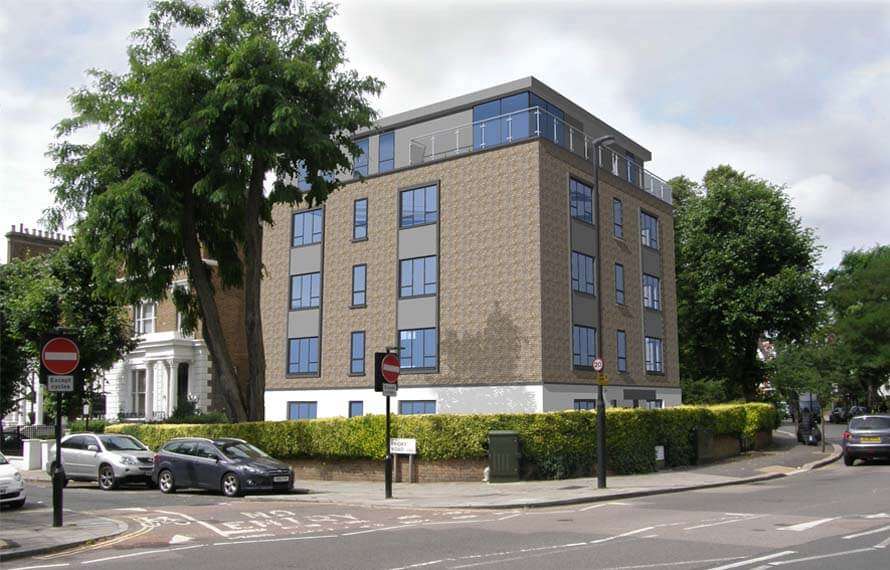 Apex Housing Group: Apex is a developer that specialises in building on unused space above existing building. The predict 180,000 modular homes in London could conveniently be created on rooftops.
In the borough of Camden alone, almost 500 sites capable of bringing 2,500 new homes have been identified, despite half the borough being covered by conservation areas and a quarter of it by open green space.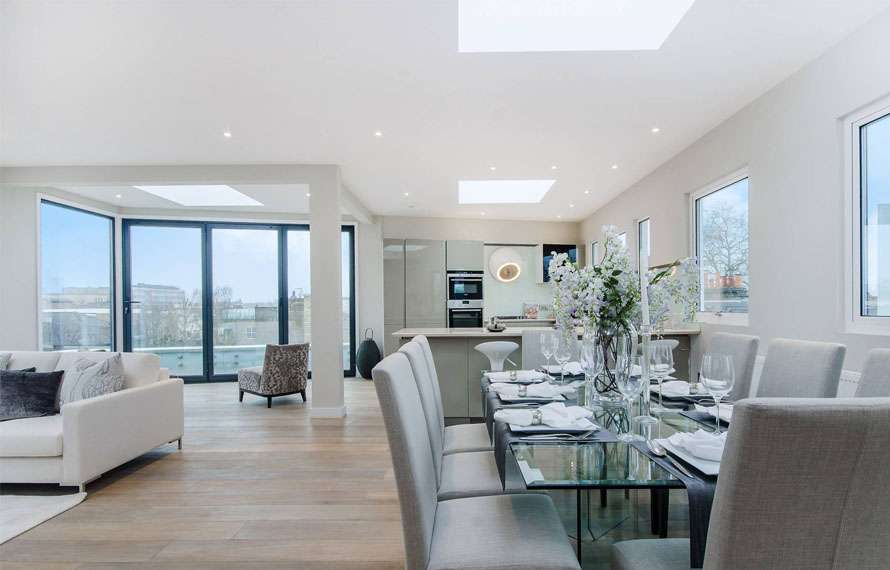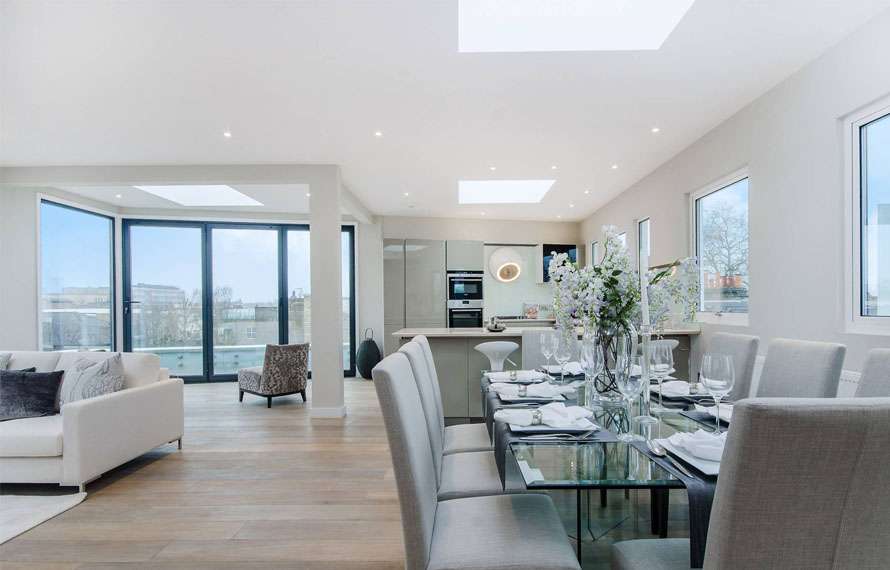 Apex Housing Group: In the borough of Camden alone, almost 500 sites capable of  bringing 2,500 new homes  have been identified, despite half the borough being covered by conversation areas and a quarter of it by open green space.   
In a significant move, insurance giant Legal & General has set up the world's largest modular housing factory in Yorkshire, capable of producing 5,000 homes per year. Contractor Laing O'Rourke has a state-of-the-art Explore Manufacturing plant in Derbyshire, while Swan housing association is also opening its own factory.
Reading is the next location for Berkeley's terraced Urban Houses, which range up to 1,450sq ft internally and have an expansive roof terrace instead of a garden.
The design took 10 years to evolve, and the house looks "normal", with a handsome mellow brick façade and an open-plan, ground-floor kitchen and living area. One design challenge was restricting the width of the house to four metres so it could be transported safely by truck.
Will homebuyers fall in love with factory-build homes? Perhaps buyers will never be able to tell the difference.
Berkeley's Tony Pidgley says: "Actually it's a traditionally built house that we've taken into the factory; that's the revolutionary side of it."
Read full article here