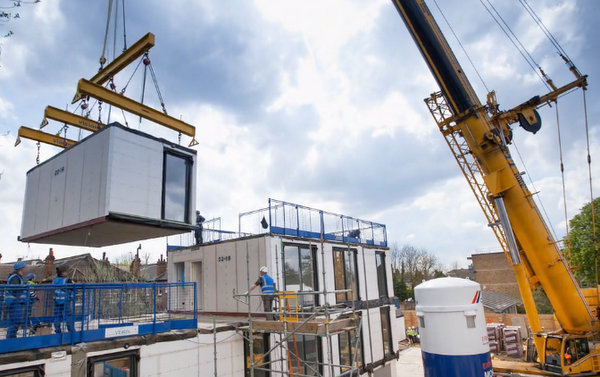 ---
Lambeth & Southwark Housing Association has agreed a £11.5m partnership with Apex Airspace to deliver modular rooftop homes.
Lambeth & Southwark Housing Association are to consult with their residents before a formal deal is signed.
Apex Airspace use modular construction techniques to build homes on rooftops, making use of the space in the capital.
The duo will build 28 new flats in Southwark, of which 11 will be for affordable rent.
The developer will also renovate the existing building and install a new lift. Due to the method of construction, Apex believe they can deliver in just 45 weeks.