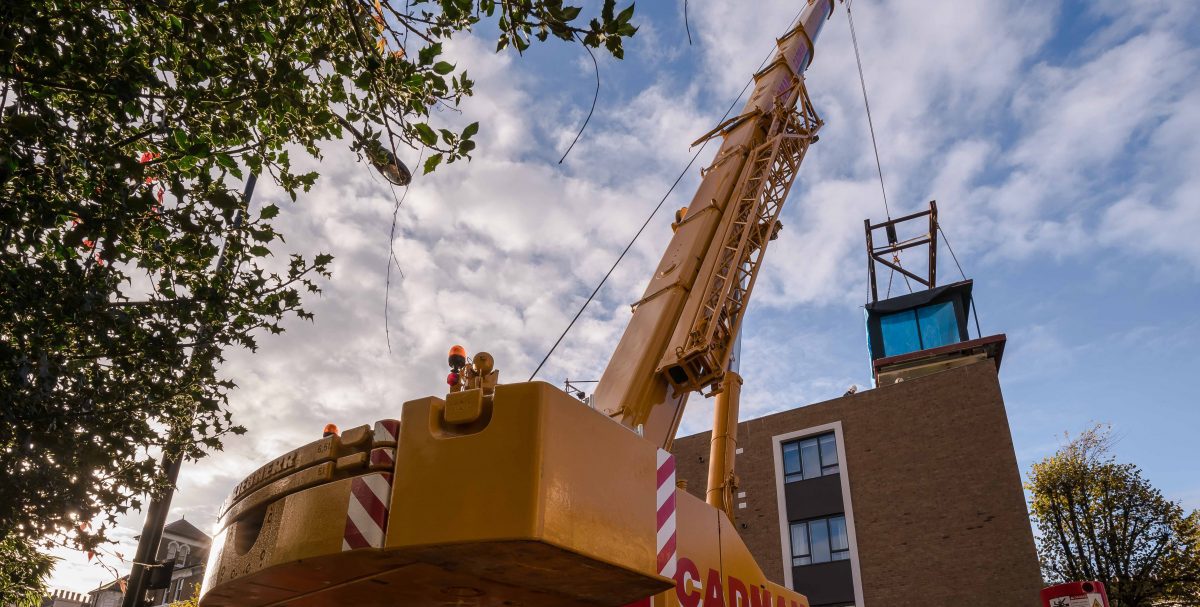 ---
As the coronavirus pandemic presents the most impactful phenomena of our generation, our CEO comments on how we can futureproof the housebuilding industry to mitigate future risk.
Life as we know it has ground to halt, with social distancing measures forcing the closure of everything from offices to shops, restaurants and leisure centres. While construction sites are not officially shut down, many firms have closed their sites prioritising the health and safety of their workers.
Once the lockdown is over, there will be a gap in the delivery of the new homes the UK so desperately needs as sites to get back up to full capacity. Back in 2015, the Conservative government pledged to deliver one million homes by the end of 2020, and half a million more by 2022. In order to reach these numbers, the government had proposed to build 300,000 new homes per year by the mid-2020s. As we enter this decade, new housing supply reached just 241,000 new homes last financial year and reaching the pledge looks unlikely.
2017 saw the publication of a Housing White Paper, focusing on building "the right homes in the right places", faster, and widening the range of builders and construction methods, such as modular, to do so. Has the government actually made significant progress in modern methods of construction in the three years since this was published?
The housebuilding industry needs to utilise this downtime to think strategically about what we need when we come out of this, planning how it can better futureproof design, in terms of both the finished product and how we build it. Especially when industry reports revealed that homes constructed offsite can be built up to 30% more quickly than traditional methods and with a potential 25% reduction in costs.
At Apex, we use a variety of construction methods to build airspace homes using new solutions dependant on the complexity, value and size of a scheme. This includes volumetric and panelised modular methods – constructed off-site – as well as traditional construction methods. The flexibility of airspace development allows us to be far less disruptive compared to a normal building site where entire buildings are often demolished, and constructions start from the ground up. Less open construction means less noise and dust pollution and better air quality.
The 2017 White Paper also proposed ideas on how to properly resource local authority planning departments and tackle a planning system that is widely perceived to be slow, costly and complex. We have since been campaigning for a permitted development right (PDR) for airspace development, which will help speed up the planning process. A carefully structured PDR with key conditions will benefit our country's already stretched planning departments, reducing the hours needed to process applications.
With government already mooting that upward extensions will be made easier – having been included in the 2020 Budget and in Jenrick's 'Planning For The Future' report last month – we are hopeful that this will come through this summer as expected, as we need continuity in our planning system; it's already struggling, and now with a backlog of decisions thanks to offline applications not progressing and a reduced workforce reviewing those submitted online, we need something that will get the system moving efficiently. A PDR will provide greater flexibility and ease in adoption of alternative methods.
Whether this happens on a wider scale remains to be seen, but it's certainly allowing us time to consider the bigger picture while working from home, and I hope we aren't the only ones taking this opportunity to reflect. Let's make this count and see you on the other side.
Arshad Bhatti, CEO Apex Airspace