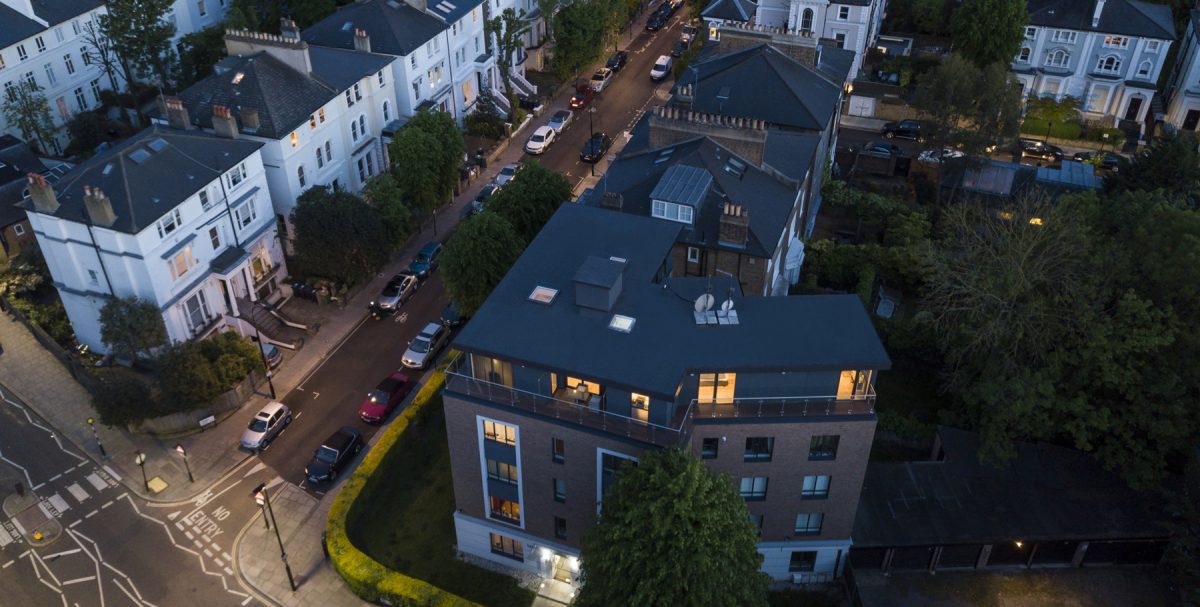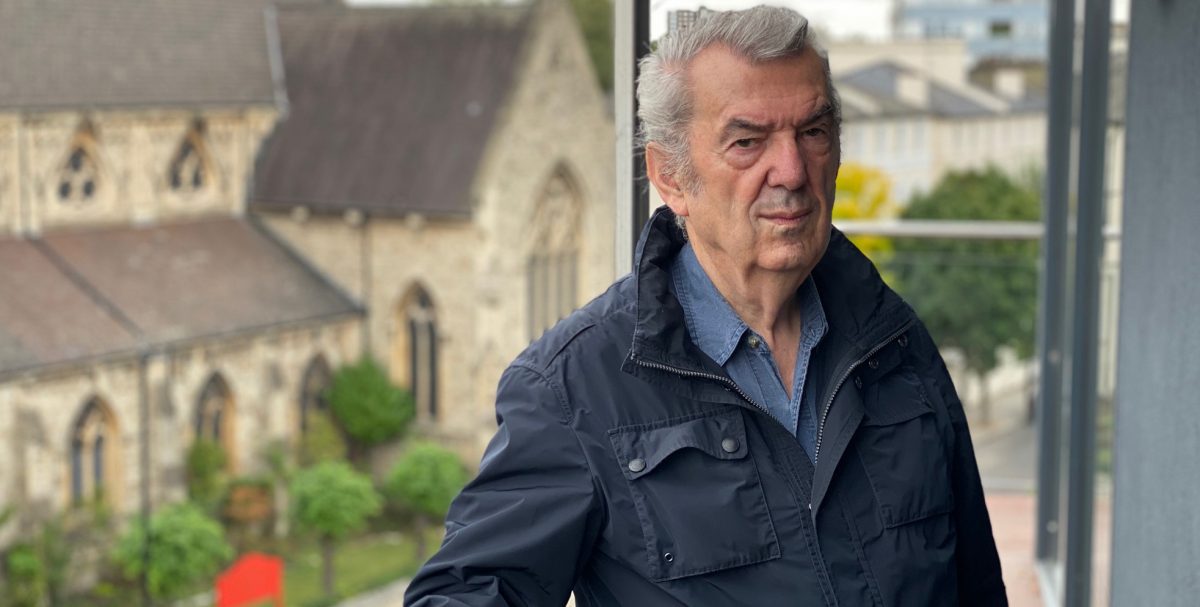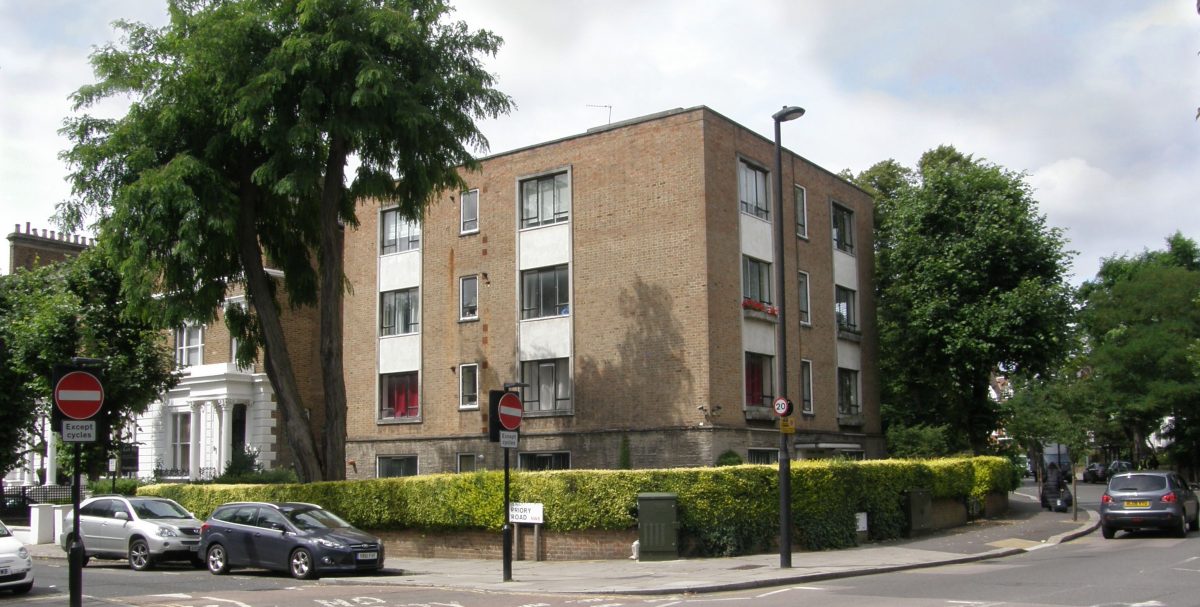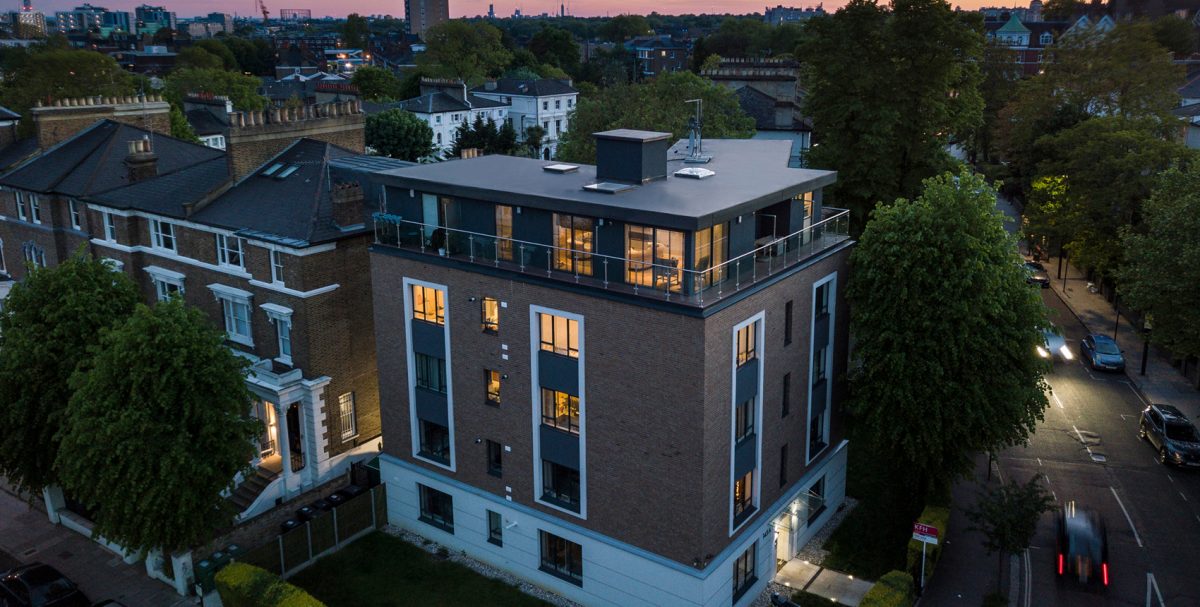 ---
We recently spoke to Jovan Mihailovic, current homeowner on the second floor at our Abbey Road development in NW6, to discuss the outcome of the project in greater detail.
Could you please provide an overview of how the project came about?
"Our intention was to regenerate our building and improve the outlook on Abbey Road by selling the airspace above. We wanted to reinvest all of the money back into the building to improve its outlook and functionality. It was in a poor condition before, so this was the only viable way to carry out such a large-scale renovation of the building. We approached Apex after researching their capability to deliver what we needed and were able to come to an agreement that worked for everyone with relative ease.
What were the main communal works that were carried out? 
"The façade of the building was completely renovated and cladded with thermal insulation panels covered with brick slips and white render details. New double-glazed aluminium windows were installed in each apartment. We were able to build an entirely new glass canopy, glass double front door and stairwell, including the use of high-quality marble tiles, new balustrade and stair coverings. We previously did not have a lift and a new lift was also provided, making access much easier for residents and visitors. Each apartment also has a new front door, and we have a video entry system built into the communal entrance. The work, when entering the building, makes it feel like an entirely new block."
What were the major benefits of the project?
"The obvious improvements to the building's façade have not only improved the look of the building for existing residents, but also for our neighbours and anyone passing through Abbey Road. It's been a win-win for everyone really.
The effect on our bills has also been unbelievable. The thermal insulation has meant our bills are around 40% of what they were before. Previous issues with damp have been eradicated, it is much more peaceful with better sound insulation, and the lift has been a huge benefit. It is not only baby friendly but elderly and disabled friendly too. The fire alarm system and fire safety doors mean we are much better protected than previously. And the new CCTV system, which in fact just last week helped the police catch a criminal for a robbery nearby, means we feel much safer than previously.
Service charge has been decreased, not just through an additional payee, but we have no costs now for the maintenance of the façade, the roof and the staircase. In fact, we don't see any major works taking place over the next decade. The additional money allowed us to use contemporary materials that are high quality, durable and easy to clean.
The value of the whole building, and our individual apartments, is probably 20-30% higher than previously. It's become so much easier to sell or rent our properties, and at a much higher value."
How did the building works impact the existing residents?
"The impact was minimal as most of the property was constructed off site. Once the main structure was installed, the works, like most construction, took slightly longer than expected, however it was not noisy and there were no major complaints from existing residents as they could see how their lives would be improved"
How was your experience working with Apex on the project?
"We have had a very friendly relationship with Apex throughout. They were a pleasure to deal with, both professional and reasonable. I see them more like friends than as business partners due to the relationship we have established and the impact on our lives."
Would you recommend airspace development to others?
"I would certainly recommend airspace development for other freeholders and leaseholders. This project was a great story for not just the existing residents, but also the wider community and London – so much so, the BBC featured the project in a documentary. We have thousands of roofs in London, where there is potential to build upwards from. I can't see any negative effects and would recommend it to anyone who is in a similar position."
How would you sum up the whole experience?
"We are so much happier than previously and incredibly proud on what we have achieved on this project. It's been life changing."
The project was recently featured in a BBC Inside Out documentary and as part of a feature by the Evening Standard.