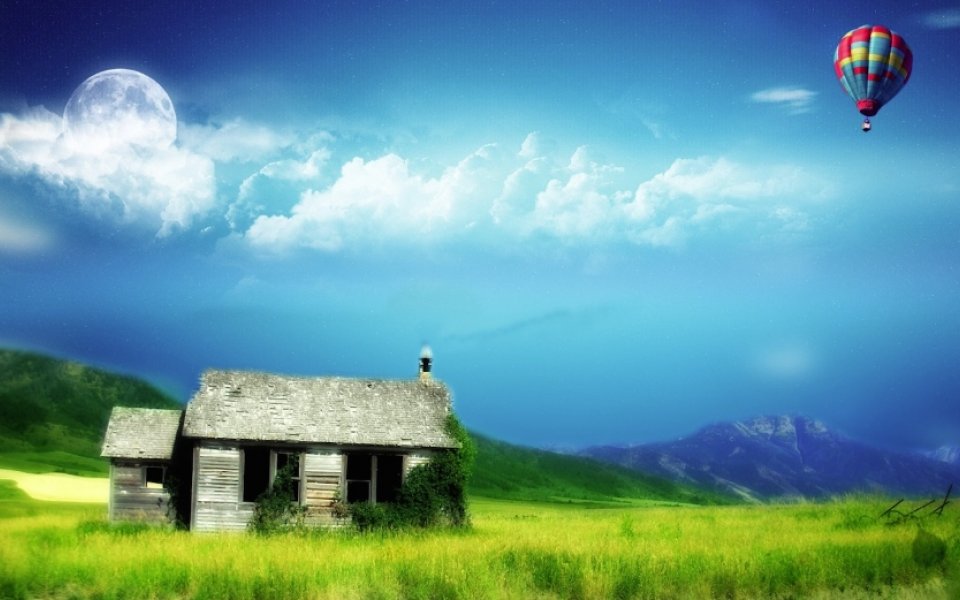 ---
Article in City A.M. 28th September 2016 by Melissa York
It isn't hard to find a property expert claiming the future of the London housing market is up in the air.
But there's a growing band of developers who agree with them, albeit in a more literal sense. Smaller housebuilders have to get creative when looking for viable development opportunities, and for an ambitious few, the only way is up.
The very air above existing buildings can be bought, built on and sold for a tidy profit, and it could be the solution to our housing shortage. At least according to Arshad Bhatti, managing director at Apex Housing Group, which has a niche development department dedicated to buying untapped airspace.
"If you have an expensive piece of land in any city centre in the world, you use it, but we have so much unused space in London and owners are unaware they can sell it," he says. "We are working with local authorities across London and expect airspace development projects to help bridge the gap between demand and supply of new homes in London – crucially with minimum lead times, and offering maximum value for property owners."
And there's big money to be made, too. Apex estimates there's potential for 140,000 new homes above London's public buildings, worth approximately £74bn, based on an average house price of £534,785.
Fyodor Blumin, from London-based developer Noel & Partners, is hoping to grab at least £8m of the airspace pie by selling two penthouses atop 300 Vauxhall Bridge Road in Victoria. Looking out over the city from one of the new double-aspect roof terraces, he says, "It's wonderful waking up in the morning to a view like this. I grew up in Europe and when I first came to London, I found it so strange that people were actively looking to buy lower ground floor flats for a bit more space and a garden. For me, that's an absolute no-go."
If airspace sounds appealing, there are two embarrassingly simple questions to clear up first – how much is air and who owns it? The short answer is, quite a lot and whoever owns the building below. In Europe and the USA, purchasing airspace is more of a "done" thing.
In the UK, it's still unusual so protocol varies depending on which borough you're in. Inner London councils, who are used to having their doors pounded by developers from all over the world, tend to agree that the freeholder owns the air rights. In Blumin's case, the freeholder had to offer the air rights to the building's leaseholders first, before they could be sold on the open market.
But it's not cheap. If the freeholder is a private company, a local authority or a housing association – which it often is – they'll barter on how much their building is worth per sqft. Buyers are also likely to be roped into paying for roof repairs, refurbishments of communal areas, and for disrupting tenants already living in the building – Noel & Partners, for example, is replacing all the lifts at 300 Vauxhall Bridge Road for the sake of two penthouses.
But if the price is right, the developer can make a substantial profit from the new units, and homeowners are likely to see the value of their property go up by association (and they might get shiny new lifts).
There's no guaranteed pay-day, however. "It's a really interesting model and I've been actively looking for further opportunities to acquire air rights," says Blumin. "But I've analysed 10 deals a week over the past 12 months and I've only seen three where the economics stack up. Things get better in central London where you have higher exit values, but there's a massive shortage of those places coming to market – I just can't put my finger on why we're not developing more roof space."
One reason is simply that building on top of occupied buildings is a right pain in the arse. Lots of Victorian buildings in central London have flat roofs – as if they were made for popping a flat on top of – but lots are also protected by heritage listings that can impose heavy restrictions. This doesn't make it impossible to build – I spoke to one leaseholder, for example, who bought air rights from the Grosvenor Estate to expand their living space, building a boiler room on top of a Grade I Listed house in Eaton Square, Belgravia. But many developers are put off by the listed status and the inevitable headaches that come with it.
Other things to consider include higher construction costs, the quality of the foundations and the patience of existing residents. Craning pod-like homes, built in their entirety off-site, onto the top of buildings is one solution. This was the original plan for Noel & Partners' penthouses, but a crane wasn't allowed as it would have blocked Vauxhall Bridge Road.
"We had to come up with an innovative way to get our materials up there; it was basically a man with a truck and a platform on the back, which goes 120ft up in the air. We had to get huge sheets of marble and porcelain through a compact opening not much bigger than a table."
But if you've got the dough, a willing freeholder and the sheer determination, you could conjure property – and profit – from thin air.