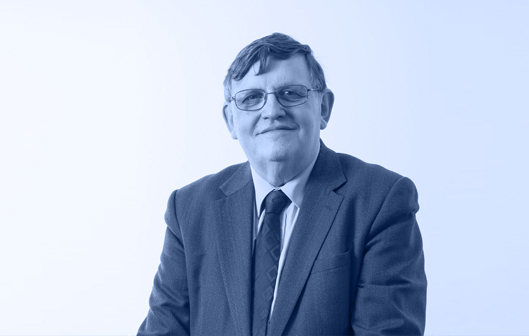 11 Jun

Apex Airspace Appoints Chris Phillips as Chairman

Article in Business Wire on 02/06/2017
Apex Airspace Appoints Chris Phillips as Chairman
LONDON–(BUSINESS WIRE)–Apex Airspace
"We are delighted to welcome Chris to the Board. His deep and broad expertise in UK residential development and infrastructure will stand us in good stead as we continue to build our first mover market presence in airspace development. "
("Apex" or "the Company")
Apex Airspace, the innovative developer of 'airspace' above existing residential and commercial properties, is delighted to announce the appointment of Chris Phillips as Chairman, to guide the Company as it drives forward its ambitious growth strategy.
Chris has significant Board level experience across the development, housing and residential sectors. He is currently Chairman of Places for People, one of the largest property and leisure management, development and regeneration companies in the UK, and over the last ten years has overseen a significant expansion in the company's portfolio. He is also Chairman of Londonewcastle, an award-winning developer in both the private and public sectors, and Chairman of Horizon Infrastructure Partnership. Former roles have included being Managing Director respectively of PB Securities, Lombard Odier's London broking business and Colliers Capital (UK), part of Colliers International.
Chris joins Apex at a time when the Company is vigorously driving growth in a market worth around £54 billion in London alone. The Company:
completed its first development in Wilmot Place, Camden in just 12 weeks;
has a strong pipeline of developments for individual freeholders, including its development in Camden's Abbey Road, underway;
has secured a partnership with Lambeth & Southwark Housing Association (LSHA) to develop up to 28 new rooftop flats in the London Borough of Southwark – the first ever development of this type in public-private partnership;
is in advanced discussions with four Local Authorities regarding substantial airspace development schemes;
is in advanced conversations with a number of major, household name retailers regarding developing the airspace above their property portfolios;
recently won a WAN Urban Challenge Award, in recognition of Apex's innovative work to overcome London's housing challenge.
Arshad Bhatti, Managing Director of Apex Airspace said:
"We are delighted to welcome Chris to the Board. His deep and broad expertise in UK residential development and infrastructure will stand us in good stead as we continue to build our first mover market presence in airspace development.
"With Chris's help, our focus now is on further building out the Board as we position Apex for the next stage of growth."
Chris Phillips, Chairman, said:
"I chose to join Apex Airspace because they have a unique and tremendously exciting proposition, which they are building at pace. In realising value for freehold property owners by developing the airspace above their properties into saleable apartments, Apex have seized upon a compelling solution to London's space and housing crisis. In a large and untapped market, they have first mover advantage.
"Apex's management team is dynamic, entrepreneurial and energetic. I look forward to working with them to further build the Board and drive the Company forward to its next phase of growth."
Notes:
Apex Airspace is a first mover in UK airspace development: realising value for freehold property owners from the airspace above their properties. Whilst roof or attic conversions are not new, Apex Airspace has brought a completely new approach to developing the space above existing rooftops from low-rise apartments to multi-storey residential towers, and to commercial and residential real estate portfolios. The Company takes on the entire development process and uses modular, off-site construction methods to reduce construction costs and also facilitates a rapid on-site installation, minimising disturbance to local residents and traffic.
The Apex offering is to private residential freeholders, local authorities and housing associations and commercial/retail real estate owners, focussed in the first instance on London. The Company is receiving a large number of enquiries from owners looking to realise the untapped value of the airspace above their properties, driven by the significant supply / demand imbalance in London's housing market. In its recent Housing White Paper, the Government signalled its support for modular construction and for 'building upwards' in the drive to meet the country's substantial housing requirements.
The Company's first development, Wilmot Place in Camden, was completed in just 12 weeks.
Last week Apex announced an £11.5 million deal with Lambeth & Southwark Housing Association to develop up to 28 new flats at an existing site in the London Borough of Southwark.
In just its first year since launching, the Company has secured a pipeline of 105 homes, with a GDV of c. £64 million.